Extending beyond MIT Launch, my team is onboarding larger customers with multiple employees per site starting with select

and

hotels, offering an intelligent scheduler & payroll mgmt solution.
To eliminate the monthly cost of a time clock service and to allow for multiple employees to clock-in and clock-out simultaneously from their actual work site, geofencing mobile apps for both

and

platforms was developed.
A scalable in-house developed node.js backend system linked to a redundant backend database supports the automation on Microsoft's Azure Cloud. Third party apis and extensions are leveraged to handle PCI, messaging and payroll check printing / direct deposit operations.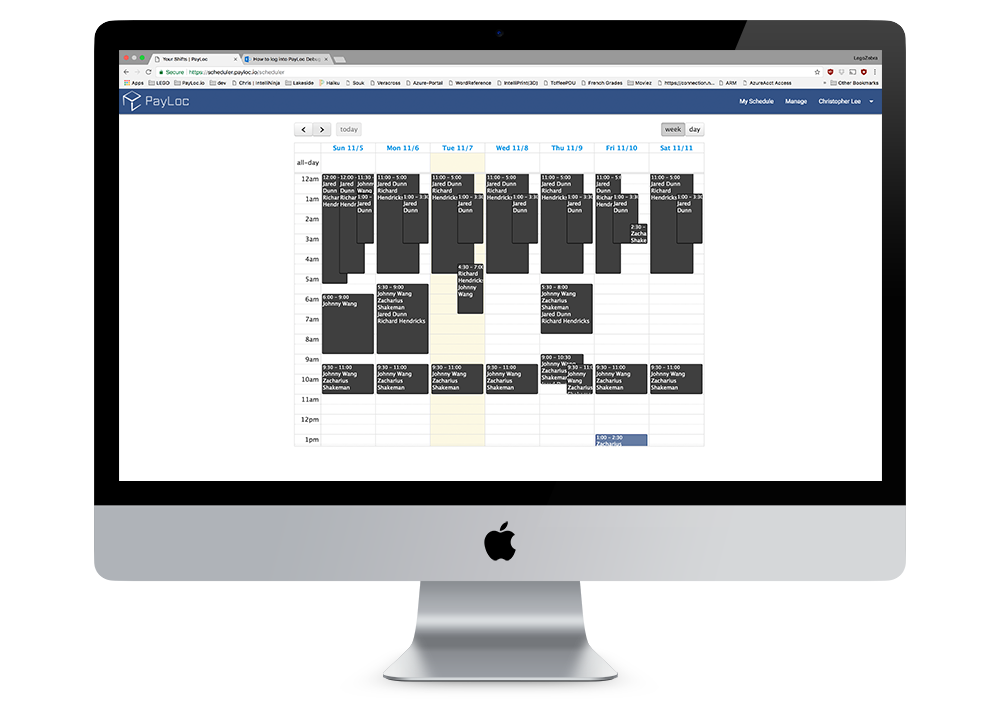 Entreprenuership